Application of induction heating roll reflective material molding production
1. Background
Reflective materials, also known as retroreflective materials, retroreflective materials, are widely used in various road traffic safety facilities such as traffic signs and markings, raised road signs, contour signs, traffic cones, anti-collision barrels, as well as car number plates, clothing, shoes and hats, fire protection, railway, water transportation, mining area, etc Reflective materials for clothing, etc.
2. Existing technology defects:
In the production of reflective materials, the heat transfer oil heating roller is used as the heating carrier in the way of composite or molding. Due to the defects of heat transfer oil heating itself, the temperature gradient in the working area of roller surface and the unreachable high temperature range of the heat transfer oil, can not meet the relevant requirements of high-end products for temperature.
3. Solution:
The induction heating roller is used to replace the heat conducting oil heating roller in the existing technology, and the advantages of temperature stability and uniformity of the induction heating roller are used to make up for the deficiencies in the existing process production so that it is possible for the domestic production of high-performance reflective materials such as diamond grade.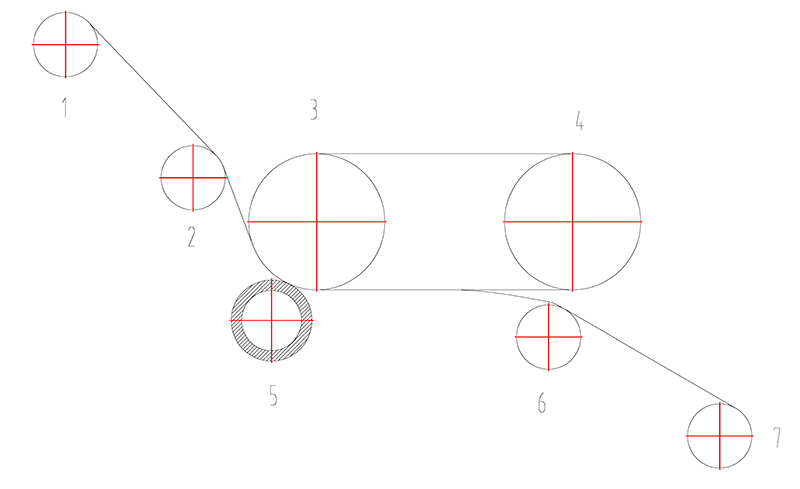 The above figure is one of the common processing methods of high-strength reflective materials,

In the figure: 1 unwinding, 2 angle rolls, 3 induction heating rollers, 4 cooling rolls, 3 and 4 outer sides are moulds, 5 pairs of pressing rollers, 6 guide rollers and 7 winding.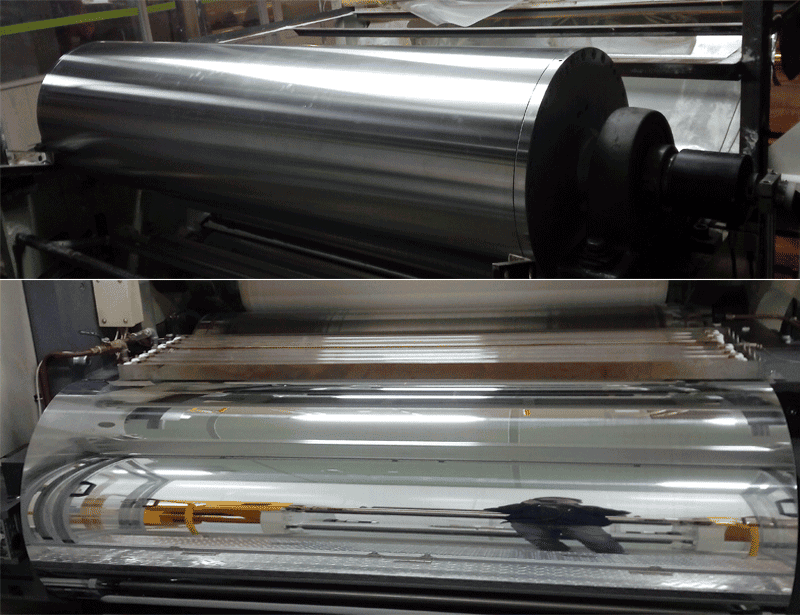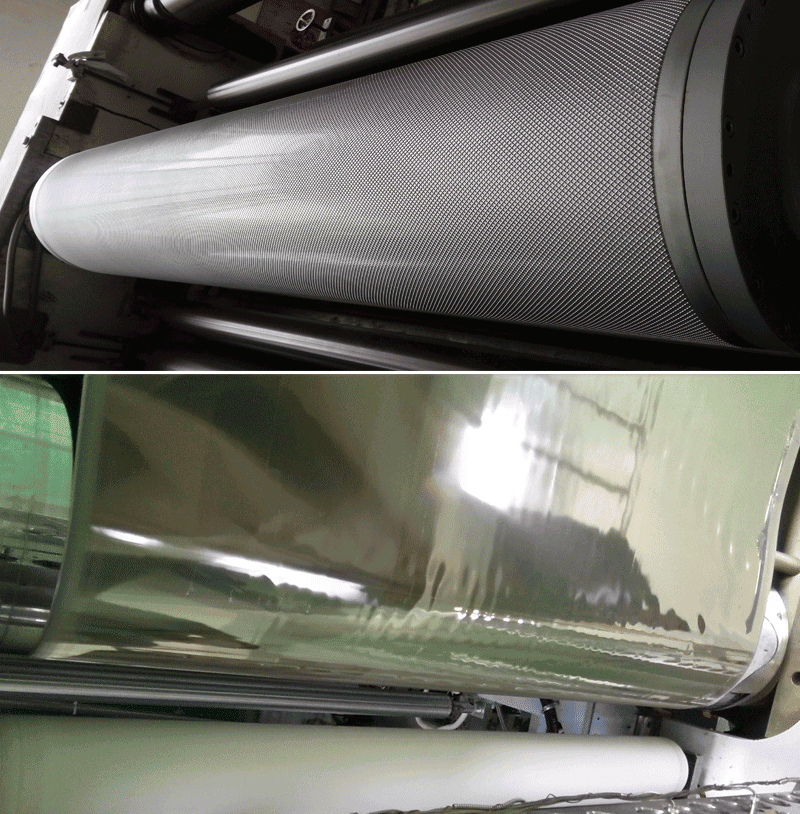 4. Product parameters:
| | |
| --- | --- |
| roller size | Φ300~800mm×1350~1800mm |
| roller material | 45#steel, other steel alloy |
| roller surface coating | Cr |
| coating thickness | 0.06~0.20mm |
| roughness | Ra≤0.01~0.03/carving treatment |
| radius run-out | ≤0.005~0.03mm |
| temperature deviation | ±1℃(130~270℃) |
| power | 20~95kVA |