The following figure shows the performance of aluminum alloys after annealing. Applications in automotive industry, 2XXX and 5xxx series are more commonly used.
Main classification and application of aluminum alloy:
2XXX series: heat treatable strengthening alloy, mainly used for automobile inner plate and seat;
3XXX series: mainly used for can cap/end;
5XXX series: non heat treatment strengthening alloy, common brands: 5052, 5182, 5754; mainly used for inner plate;
6XXX series: heat treatable strengthening alloy, common brands: 6010, 6016 and 6111; mainly used in aerospace, transportation, building exterior wall;
7XXX series: beauty instrument, notebook shell, high strength parts;
8XXX series: medicine packaging foil, adhesive tape foil, food packaging, beer sealing foil.
The major series used in automobile body are 2XXX, 5XXX, 6XXX, with the plate thickness 1-3mm.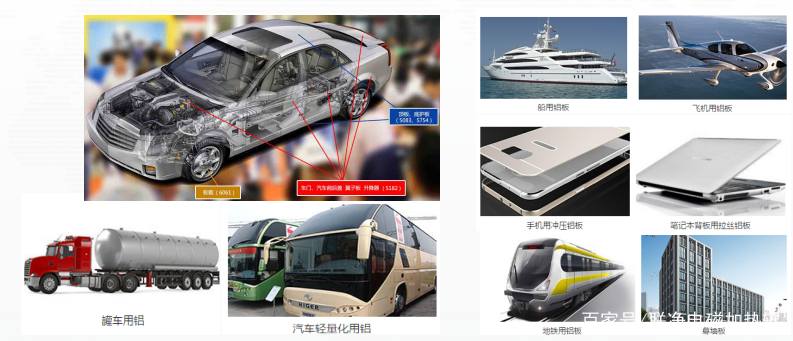 At present, the market of continuous annealing aluminum plate is still growing rapidly.
Most of the aluminum strip factories in China adopt batch annealing process, with only a few production lines adopting continuous annealing process. Natural gas or electrical heating is used in traditional continuous annealing units. Compared with batch annealing, the product quality is more stable and the speed is greatly improved. Therefore, it is more suitable for large-scale production. However, the technology of continuous annealing line is monopolized by a few enterprises (such as Ebner of Austria, surface of the United States, Otto Junker of Germany), and the price is very high. The cost of only one annealing furnace is usually more than 100 million. At present, there is only several furnaces in China.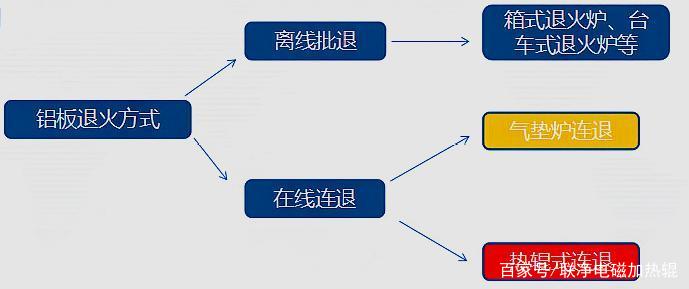 At present, the vehicles using continuous annealing aluminum plate mainly include Henry Ford Model T car, Ferrari 360 racing car, Audi A2 and A8, Tesla, Ford Prodigy, Honda Insight, FAW Pentium series, Changan CV11, Geely NL-1, Chery A5, Dongfeng bus, Dongfeng commercial vehicle and Yutong City Express bus ZK6126HGE, etc.
As early as 1989, a British Research Institute carried out a lot of research on aluminum plate on-line annealing, and made the earliest on-line induction heating aluminum plate and strip annealing equipment, which has been verified in British and Belgian aluminum plants. Due to various reasons such as temperature control, continuous annealing of aluminum plate has gradually evolved into air cushion furnace annealing method, such as Ebner in Austria and Surface company in USA. A famous manufacturer of the rolling mill is SMS Demag AG of Germany, which is the world leader in the whole set of equipment and Engineering in the steel, aluminum and copper industries. There are also several domestic companies, universities and research institutions engaged in this research. Among the suppliers, Ebner and Tenova of Austria, , Surface of USA, Otto Junker GmbH of Germany, and WSP are the overseas suppliers.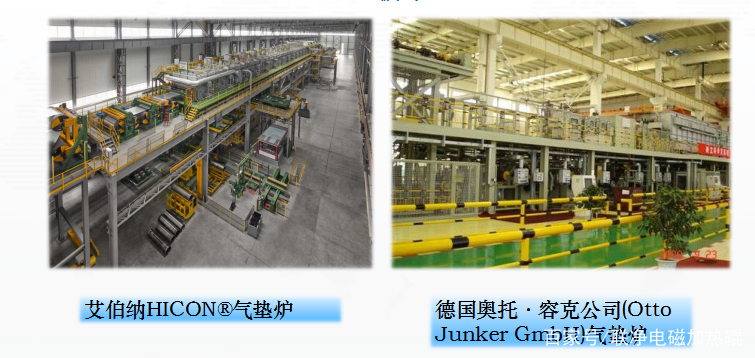 Since 2009, about 10 aluminum plate continuous annealing production lines have been built in China, with air cushion furnace continuous annealing process used and imported from overseas companies.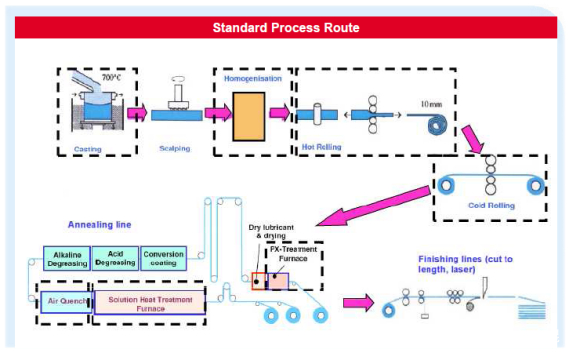 In fact, in addition to the high price, these continuous annealing lines still have a big space for improvement in heating process. No matter nature gas heating or electrical heating, the air in the furnace is heated at first, and then the heated air is transferred to the aluminum strip by the way of radiation and convection. Therefore, the heat utilization efficiency of this heating method is low, and the temperature uniformity on the aluminum strip is not so good, which will affect the product consistency.
Different from the traditional continuous annealing device, the aluminum plate continuous annealing device developed by Shanghai Legion uses induction heating roller as heat source, and the temperature of the whole process is more uniform and controllable. The annealing furnace is divided into five sections, which are the first heating zone, the second heating zone, the heat preservation zone, the cooling zone and the drying zone. Each temperature zone is relatively closed to prevent interference from adjacent zones. There are about 30 heating rollers in the furnace. The maximum temperature of roller can reach 600 ℃.
Conduction is the main mode of heat transfer in this process, with the main advantages of high heat transfer speed, high production efficiency, uniform temperature, good product consistency and low energy consumption.Therefore, it has more advantages than the existing continuous annealing furnace. The following is a typical proposal of continuous annealing process for aluminum plate.
Material:3XXX
Heat transfer coefficient of aluminum alloy: 150W/(m·K)
Roll Temperature:500℃
Initial temperature:20℃
Final temperature: 450℃
Thickness: 2mm
Width: 0.3m
Comparison of heating rate and time
Temperature distribution diagram of material after heating up
According to the simulation results, it can be seen that it takes 6s for 2mm thick aluminum plate to be heated from 20℃ to 450 ℃. Assuming that the covering length of each roller is 0.3m, the total covering length is 3m.
Then, the maximum process speed is 3m / 6S = 0.5m/s = 30m / min
Please send email to us if you are interested in this proposal. Our email is: market@legion.com.cn