High temperature hot melt coated iron needs special functional film, which is generally three-layer structure: the first layer is the bonding layer combined with the substrate, the middle layer is the framework support layer, which has barrier performance, and the third layer is the functional structure layer, which is the barrier layer and printing layer of the film. At the same time, it has good mechanical strength, can resist friction and scratch, and in some cases needs to have low surface energy It is one of the core technologies of coated iron products that structural design and composition modification should be carried out according to different application environment and process requirements. The typical structure is shown in the figure below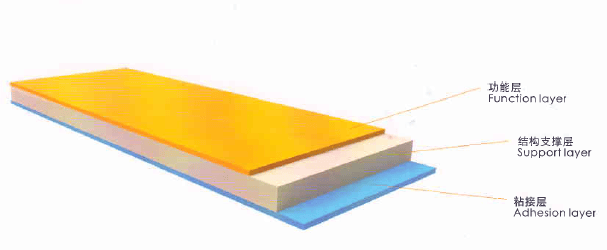 According to the different application needs of coated iron, Shanghai Legion has developed a series of special functional films for different purposes.
S

H

teaming and boiling-resistant films

igh barrier films

Legion LE-S series of functional membranes can be cooked at 135 ℃ for 30 min without falling off. It is mainly used for two-piece DRD tanks and top and bottom covers that need high-temperature sterilization.

Legion LE-B series of functional films have very high barrier to the strong acid and alkali components in food and beverage, and show excellent corrosion resistance.

P

H




rinting films

igh-extension films

Legion LE-P Series of functional films can be printed and baked after compounding with TFS, which greatly enriches the product types of subsequent processing of coated iron.
Legion LE-DI series functional membrane can be used in di tank without damage and falling off during deep drawing.

O

ther function films

According to the needs of customers, we have developed special films such as gold film and laser film.