Many domestic manufacturers have developed and produced POY products on pet FDY production line. Besides adding grease nozzle in spinning, the drawing and winding part of the fiber tracks is generally realized by two methods: One is to adjust or remove FDY hot roller and add wire guide device to change the fiber path;

另外一种是保持FDY热辊不动,且整体丝道也基本不变,但需要采取电磁加热辊加热的生产工艺。

The other is to keep the FDY hot roll still, and the whole fiber tracks are basically unchanged, but the production process of electromagnetic heating roller heating is needed. The process flow of the first method is the same as that of POY, and the product quality is the same as that of ordinary POY. With the expansion of the production line scale and the increase of spinning position, the workload of adjusting or removing the hot roller is heavy, and the adjustment of the fiber tracks is also very troublesome, and it is difficult to ensure the accuracy. Therefore, it is economical and convenient to use the second method to produce POY in the melt direct spinning FDY production line.




Technological process:
POY is produced in melt direct spinning pet FDY plant. The melt intrinsic viscosity was 0.640dL / g, melt temperature is 280 ℃, quench temperature is 22 ℃, and f-3127 oil content was 10%. The POY process flow of 168 dtex / 36 f is shown in the figure below.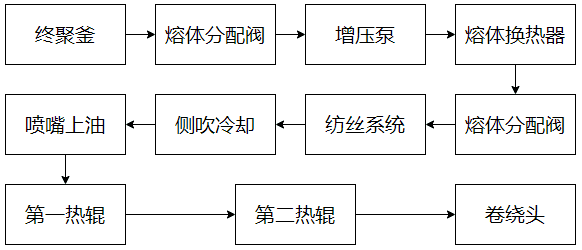 POY production process of pet FDY plant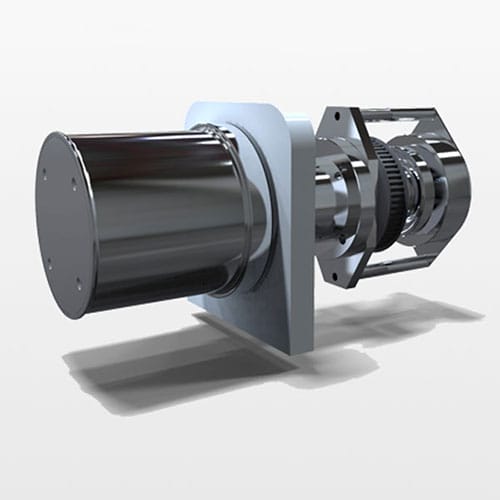 Shanghai Lianjing induction heating guide roller
The temperature and winding speed of the second hot roll have great influence on the product quality when the electromagnetic induction heating roller is used to produce POY on the pet FDY device. The temperature of the second hot roll mainly affects the unevenness and full roll rate of POY, but has little effect on strength and elongation. The spinning speed has a great influence on the strength and elongation of POY, and also has a certain influence on the running efficiency.

When the temperature of the second hot roller is 80 ℃ and the spinning speed is 3100 M / min, the products that meet the requirements of post-processing can be obtained by reasonable process matching.